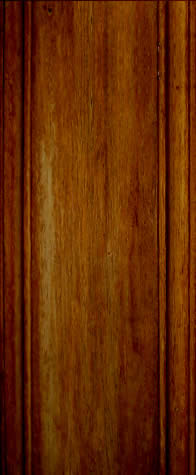 Nebraska's Daughter, Pat Boilesen

Welcome To The Site Of

Pat Boilesen 

Award Winning Honky Tonk Pianist

Writer & Performer of Western, Traditional Country, and Gospel Music.

13 Years With the 

Humanities Nebraska Council 

Spakers Bureau. 

Multi-Award winning BMI Songwriter. 

1999 Inductee into Mid-America Trad. Country Music Hall Of Fame.

Questions?   Need information?   Contact us!

By Email :                                         By Phone:   PH 402-395-6558

OR write to:

Nebraska's Daughter

216 S. 7th          Albion, NE. 68620

Founder and President of The Janet McBride Fan Club, now accepting membership

Pat can be booked for your event by email, phone or by writing to the address given below. Non-profit 

organizations in Nebraska may choose to apply for a grant to help with funding through the  Nebraska Humanities Council's Speakers Bureau Progam. The NHC carefully selects the presenters for this program through the process of audions, and only the finest are chosen to represent their organization. Pat is proud to be a member the NE. Humanities CouncilSpeaker's Bureau Program. Her presentation is titled "Sing Me a Story" and listeners learn what it is that is so special about the ballad. 

The Speaker's Bureau is just one booking option ...visit the Nebraksa Humanities website for more great programs. www.humanitiesnebraska.org

" Sometimes I like being a Cowgirl Poet rather than a singer."

"There's a difference between singing and reciting a poem....sometimes I just feel like singing and sometimes I feel like reciting a poem!  There are also song lyrics that just don't fit a song, but make a beautiful poem. "

"There is something so very special about gospel concerts that nothing else can equal. When life gets "stinky" I don't know what I would do without my gospel music. It reaches deep inside where nothing else can reach to the places that need cleansing and just washes the bad away! When I perform a gospel concert, I feel like I am doing something to help someone. It is a time when I feel like God is smiling at me and saying "Well done, Child." 

30 Year performing member of the National Traditional Country Music Assoc.

2008 Performer for the Cattlemen's Ball hosted by Niewohner Farms, Albion, NE.

2007 Performances at the Gene Autry Music and Film Festival, Gene Autry, OK.

2007..NTCMA Opening act for 

Red Steagal

Pat with the Keneston Family Band. 

Silver Dollar City, Branson MO

It's not all country music!!  Let's step back

to the wonderful Rock and Roll Era of the 60's!! 

Elton Flodman and Pat are ready for showtime at the Grand Theater in Grand Island, NE. 

Several shows are held in this theater, and Pat is always a featured performer. 

Pat singing gospel for a WMA performance in Albuquerque,NM

THERE'S NOTHING LIKE A PARADE....Pat couldn't have been prouder to represent  the DURANGO COWBOY GATHERING sponsored by Corral West....OCT. 2006

On stage at home....Boone CO Fair  Main Stage     July 2009 

2010  "National Gospel Album of the Year"Presented by The Rural Roots Commission

2010   Chosen as one of performers to perform for the TED MACK TRIBUTE in Miami, Florida

2013 "Original Music Album" of the year Presented by The Rural Roots Commission

NED PRODUCTS       216 S. 7TH     ALBION, NE. 68620      PH: 402-395-6558   402-741-0006       pboiles2@gmail.com      www.patboilesen.homestead.com

SWEET MEMORIES OF PAST PERFORMANCES

2006  Headliner at Cowboy Poet Gathering, Estes Park, CO.

Opening act for Baxter Black

2009  Opening act for Trent Willmon..Boone CO. Fair

2014-2015...Gospel and Country winter resort performances in AZ. 

2014-2015...Conductor of creative writing seminars Apache Junction, AZ.

Recording artist with 12 CD's. Radio Airplay and YouTube video play.